Freelance Cameraman, VJ and Crew
frimedia.dk can work as subsupplier for video and TV-productions. We do shooting in HD, whith one or multiple cameras. We have standard sound- and lightning equipment for most purposes. On larger setups, we use our big network of competent co-operators. We cover Denmark and South Sweden. frimedia.dk also offers professional freelance and substitute services, without equipment, in broadcast television; ENG / EFP shooting, Studio and OB camera and AVID or Premiere editing.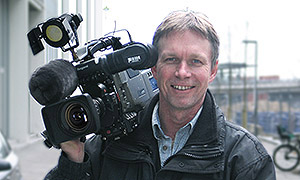 TV-Cameraman and Video journalist
Experienced cameramen and videographers. We do tasks with one, two or more cameras. Including Drone and GoPro. We have backgrounds in professional broadcast Television production, e.g. DR, Danish National Television.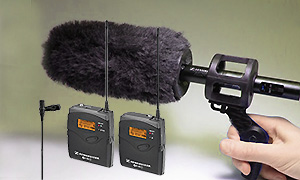 Sound recording
We ensure perfect sound on any recording. Sound recording is just as important as the images. frimedia.dk have various types of microphones for any purpose: Wireless Clip-on microphones, directional 'shotguns' and dynamic mics e.g. for interviews in noisy surroundings.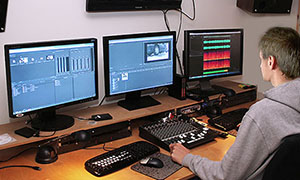 Video editing
Educated video editor whith many years of exprience in screenplay and video / sound editing. frimedia.dk has professional editing facilities. Beside our own productions, we can provide video editing for other production companies or television broadcasters. We usually edit on Adobe Premiere software and are also experienced in Avid Media Composer. We can provide video files in any digital format .
Go to top of page